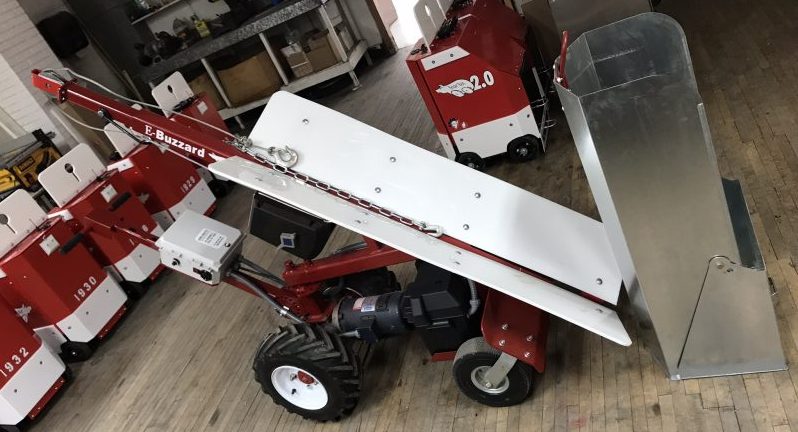 *Shown above with optional hopper for small pigs or poultry.
This dead cart can easily lift 4000 lbs. with little to no effort. 1 person can do the work of 3-4 people in less time.
The new self-propelled E-Buzzard makes it easier than ever for one person to handle the removal of an animal. Freeing other employees to continue their duties, that keep your organization running profitably.
With its competitive price, this highly maneuverable machine is more stable over ramps and obstacles than any track system. It's easy on the back, mind and checkbook.
More Powerful & Efficient
• Heavy duty Leeson Motor
• 4000 pound winch
• Variable speed forward & reverse
• This dead cart is designed to haul up to 4 market hogs or 8 growers, easy dump hauler for smaller pigs
• Ideal for multi-barn sites
• Weighs a massive 330 pounds
Durable, Flexible & Weather Proof
• All terrain tires, work in snow, mud & slippery concrete
• Easy steering with a stable 24 inch base
• Built to last decades
• Works great in sow barns with 30 inch corners
• No track system to maintain
Specs
E-Buzzard
Height: 59 inches
Width: 24 inches (very stable)
Length: Short enough to go around most 30 inch corners
Weight: 330 pounds
Heavy duty Balder Motor
4000 pound winch
Variable speed, forward & reverse
All terrain tires (work in snow, mud & slippery concrete)
Designed to haul 4 market hogs, or 8 growers
Easy dump (detachable) hauler for smaller pigs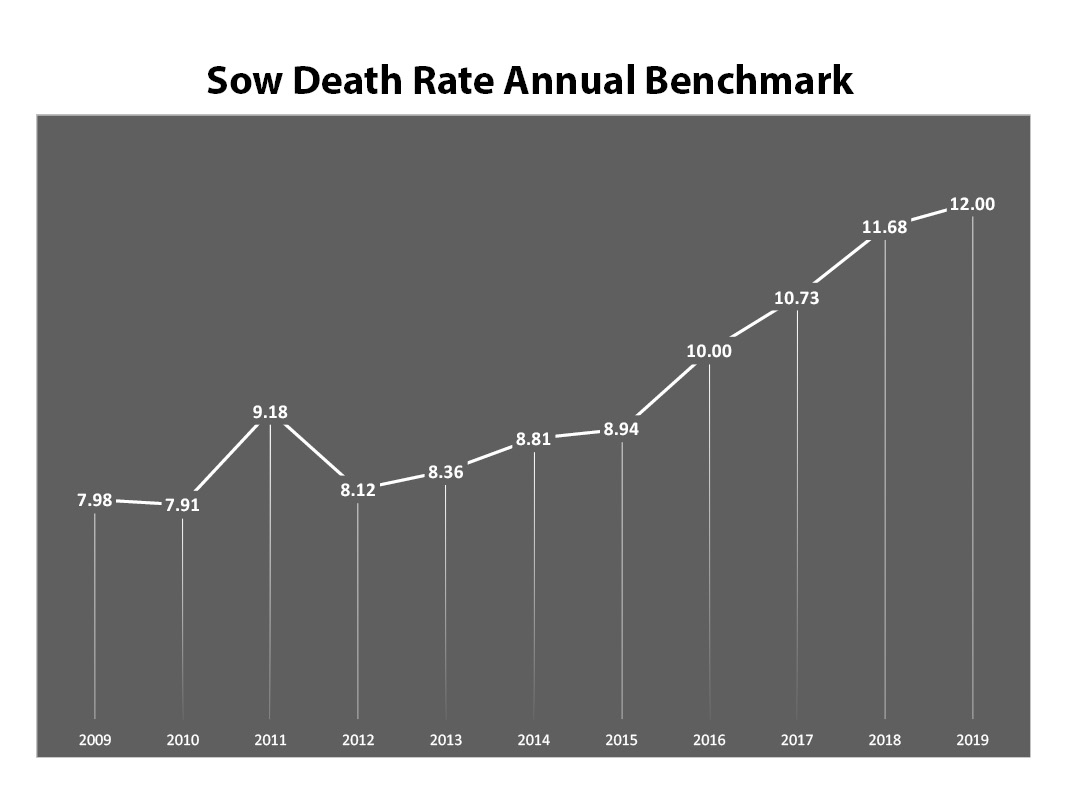 ---
---