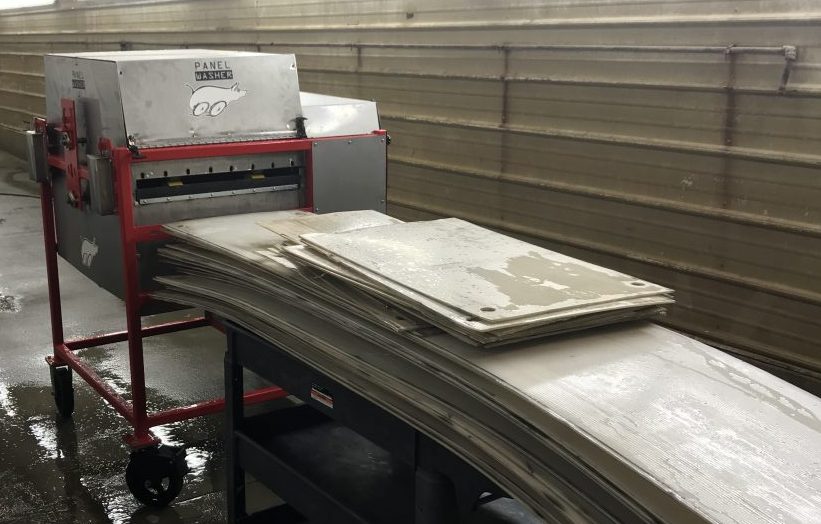 Panel Washer
The Panel Washer's new technology solves the challenge of washing and disinfecting filler panels on modern livestock trailers and farrowing crate divider panels. It allows one person to quickly and effortlessly wash and disinfect each panel in only seconds. The Panel Washer removes wood chips, livestock manure & road grim. Just connect your high pressure washer and turn on. Feed dirty panels in one end and seconds later, a clean and disinfected one is ejected from the other end.
Efficiently Cleans
- Four Modes of Cleaning
- Broom, Rotating Brushes and High Pressure Wash & Rinse
- Independent Disinfectant Sprayer
- Variable Speed Drives
- Cleans Both Sides in One Pass
- Unbelievably Fast!
- Affordable
---
---
The quick and effortless way to wash and disinfect trailer panels.