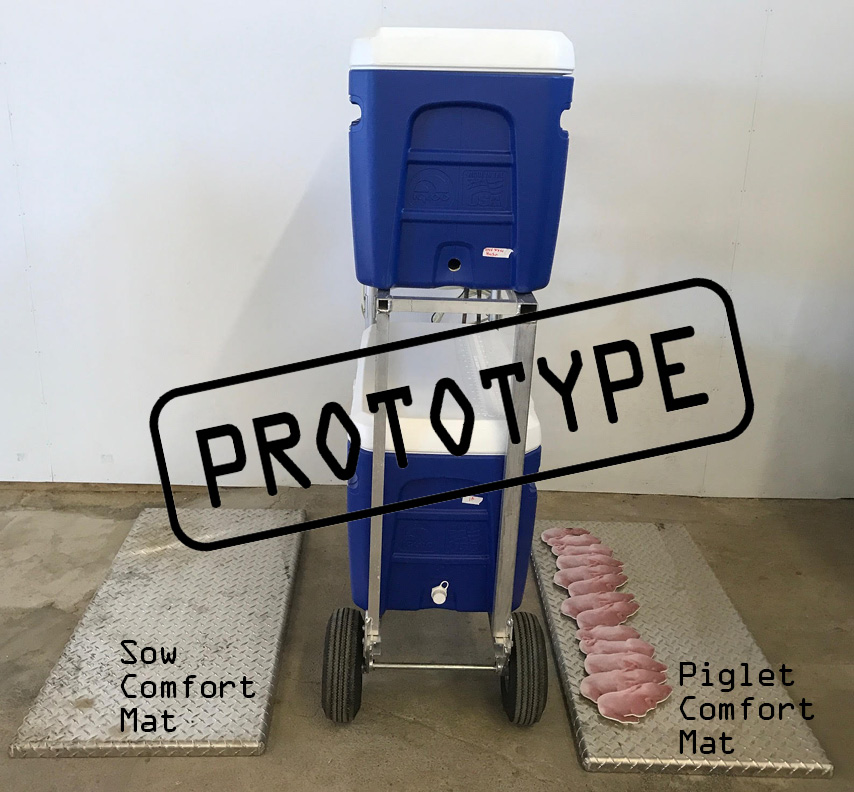 Aqua Nest Animal Comfort System
A developing technology to cools sows and warm baby pigs by transferring the energy between them. A new livestock warming and cooling system used to keep the sow cool and the piglets warm with it's bio thermal technology. A smart way to make your pigs comfortable and lower your operating costs.
Next Generation Comfort
Uses chilled water to cool the sow
Uses body heat of the sow to warm the liquid to keep piglets warm
---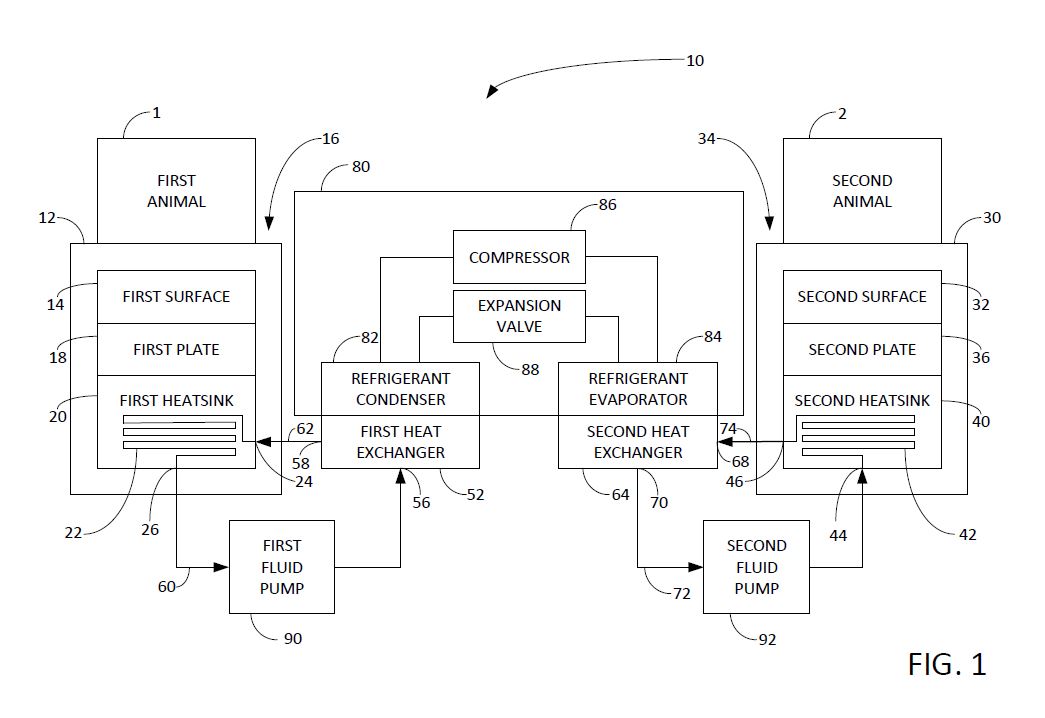 ---
---
Demo set up of full system

Two 30 gallon coolers, one hot water, one cold water. Fits on most farrowing crates. Can heat/cool about 30 farrowing crates.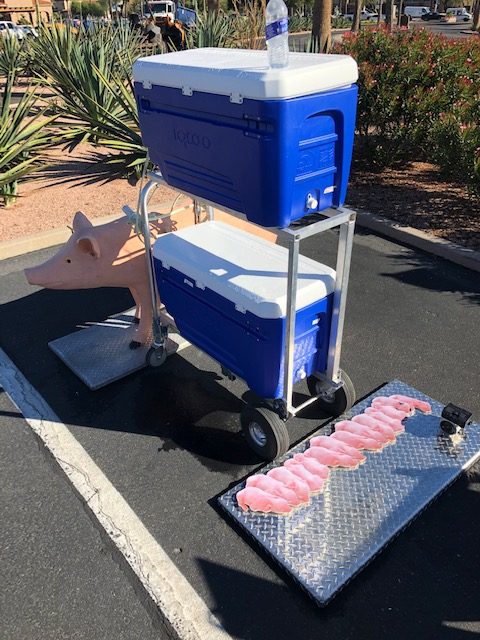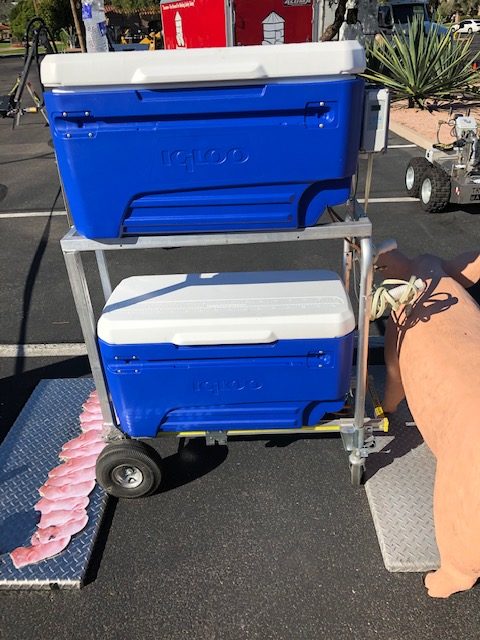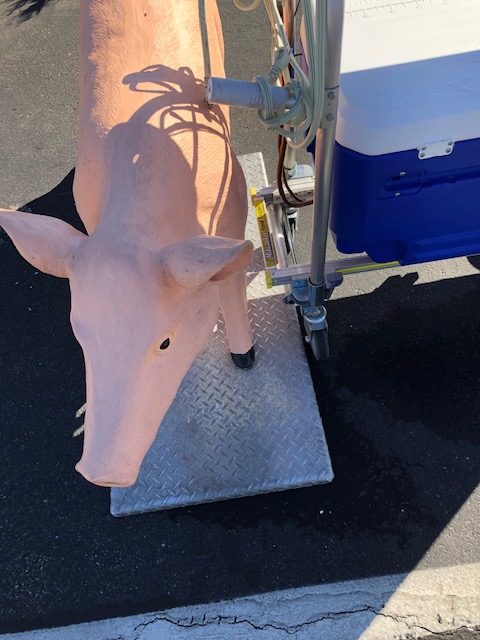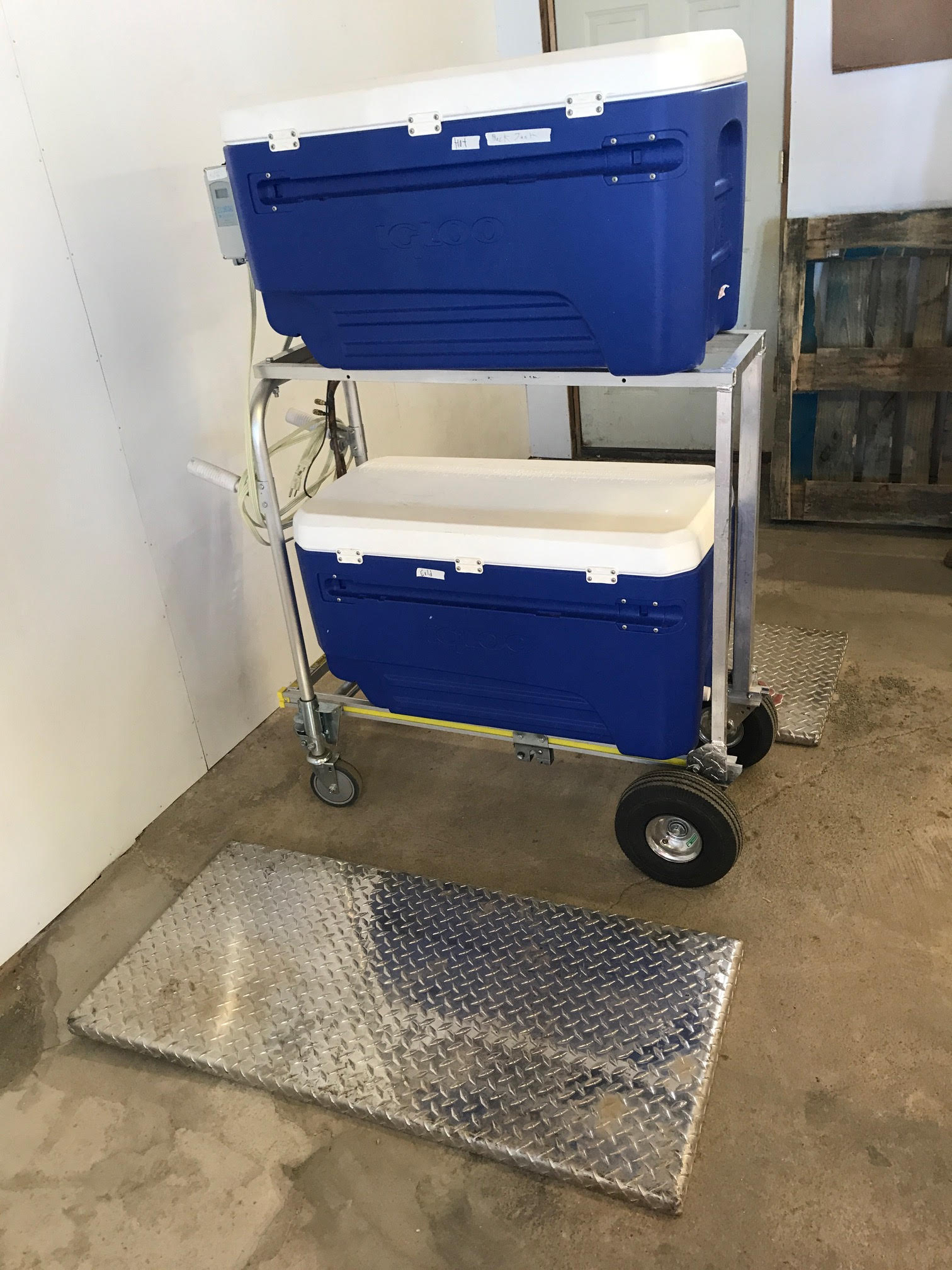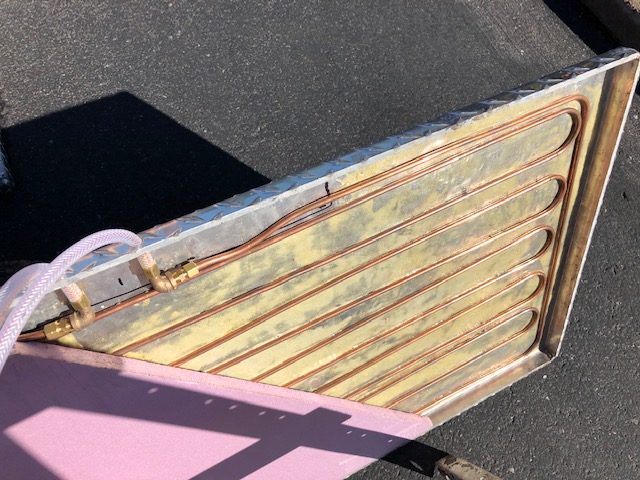 Cutaway view of pad.
Aluminum tread plate 1/4 thick.
50 ft of 1/4 copper line.
1 inch polystyrene insulation.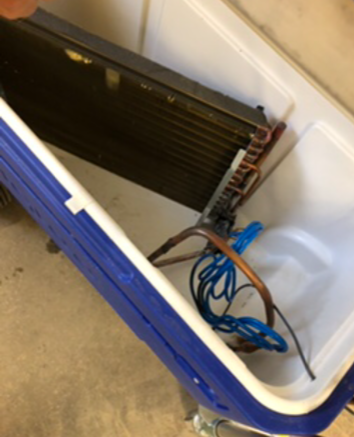 Evaporator unit on the cool side.


Compressor, would be submersed in coolant. To capture heat, and keep compressor cool.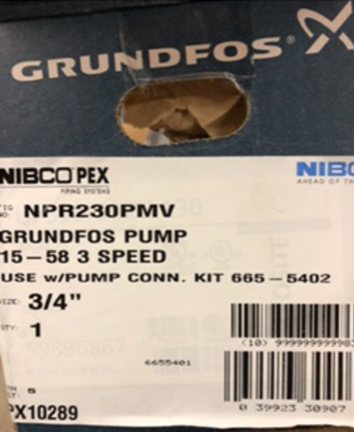 Typical circulating pump used in the Aqua Nest 2.