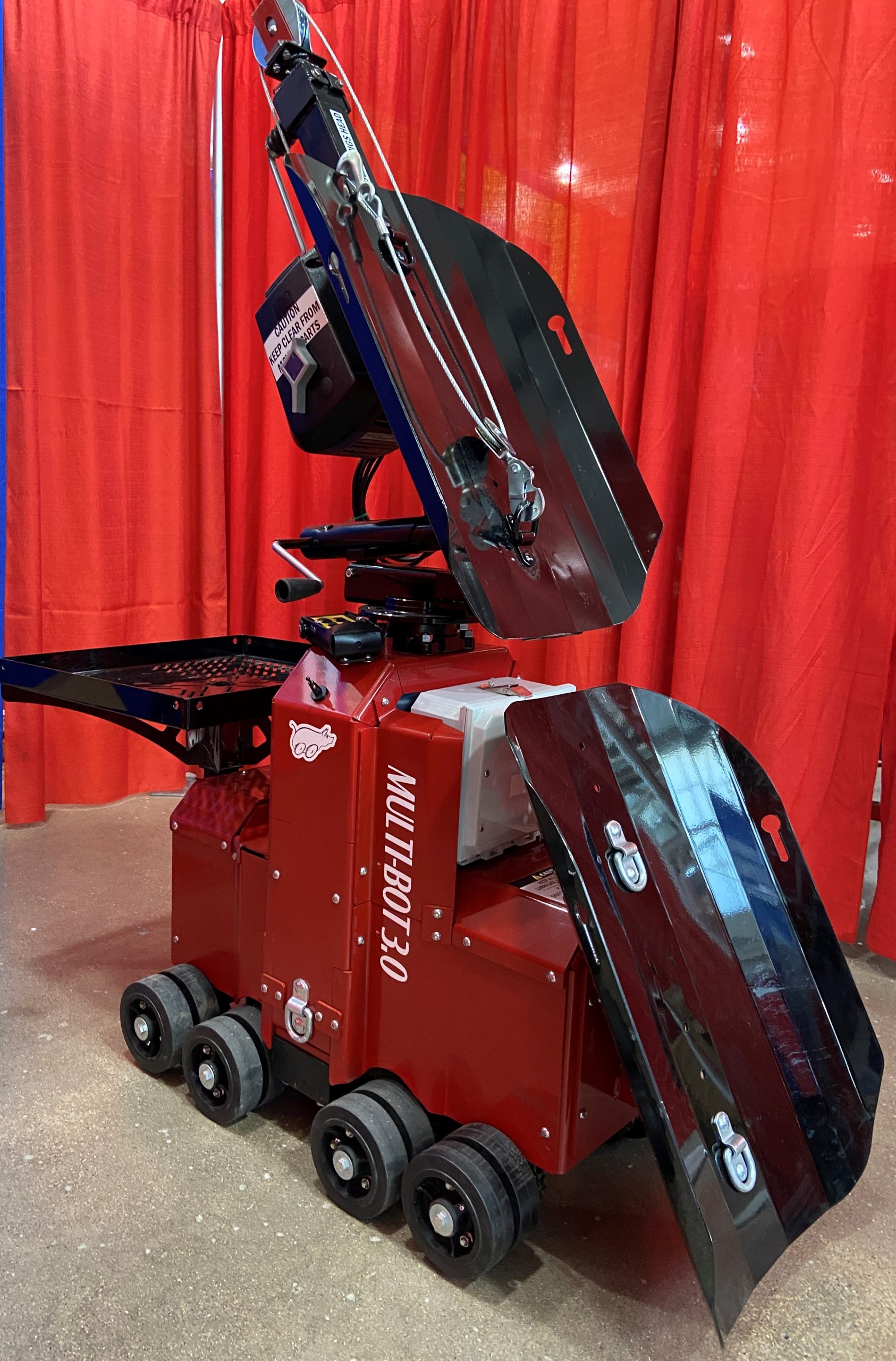 Multi Bot 3.0
The Multi-Bot 3.0 was engineered from the ground up to do many tasks on the farm. Its universal attachment system allows a unique attachment for each job at hand. The optional attachments go on easily with just 1 pin.
This nearly indestructible machine out weights the competition coming in around 700 lbs. With it's 16 wheel drive, and compact size of 21 1/2" x 39", the Multi-Bot out maneuvers, out powers & out smarts the competition.
Let the Multi-Bot 3.0 move, remove, haul & carry your work load with ease!
Universal crane attachment, can rotate 340 degrees, extend/retract up to 18 in to fit unique and difficult environments, and can crane forward to pick up heavy items, and pivot back for full stability & control. Grab hook & snatch block included.
Lead or push two or more boars at a time for artificial insemination.
Remove large dead animals with ease and without using humane ballasts to keep machine upright and stable.
Haul heavy loads such as feed bags or tool boxes
Crane & Forklift options available
Two cranks allow you to raise and lower the arm, as well as pivots the arm forward up to 90 degrees.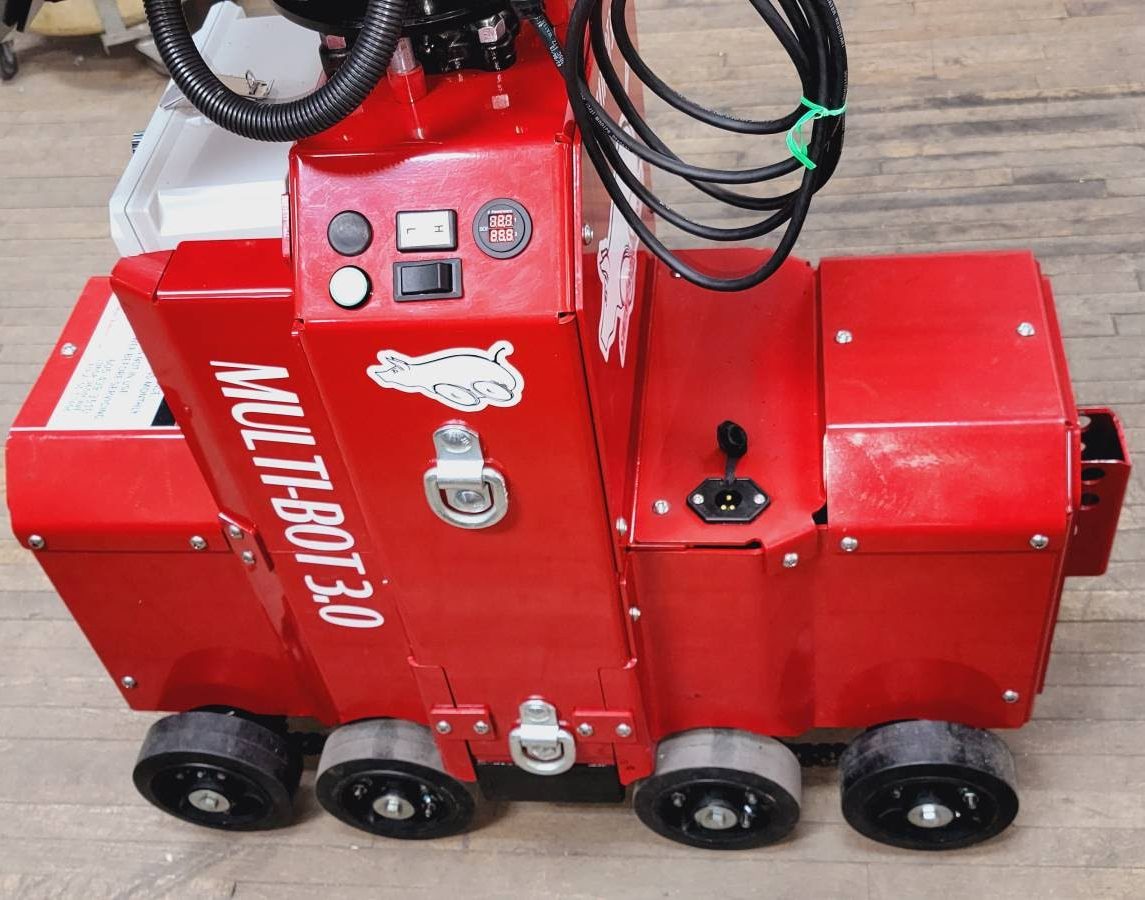 Single wheel narrow option available for the Multi-Bot, making it 17" wide. Ideal for narrow alleyways.

Single-Double-Single Wheel configurations also available. To help fit around those tight corners.

The classic double wheel option is the most stable. For hauling heavy loads.