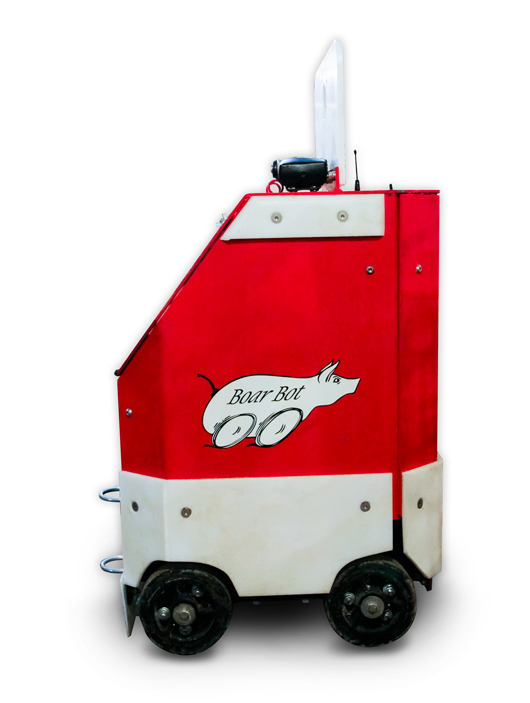 Boar Bot
Significantly cuts down on the time and labor required to heatcheck sows. Allows more natural nose-to-nose contact between boars and sows, with less stress on the boar.
Mechanized efficiency
Eliminate injuries
Increase farrowing rates by 2-10%
95% less boar-worker contact
Generate profit in the first 6 months
High technology and durable farm equipment.
Nickel-plated design houses reliable internal robotics
510 lbs. 4-wheel-drive traction, 2-speed efficiency, and only 19.75" wide
Options
Hearse to make light work of big animals.
Side Guard to better focus a boar's attention.
Stainless steel body for added life.
Narrow Model that is only 17.5" wide and 475 lbs.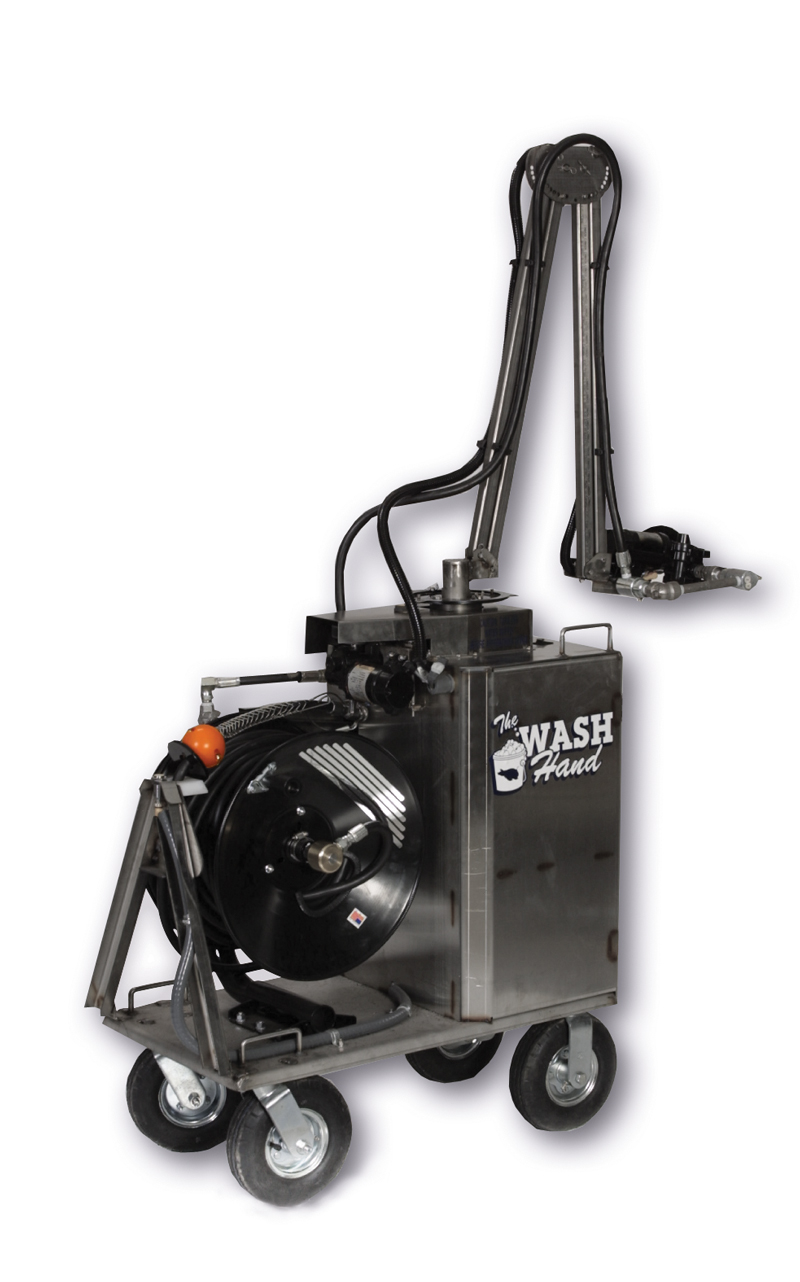 Wash Hand
Make light work of your dirty work by cutting wash time down by an incredible 85%-90%, while safely reducing worker exposure to disinfectant.
Automated Productivity
Self-propelled - let it wash while you work
Arm extends 6 feet and rotates 340° while Quick-Change spray nozzle rotates 360°
Durable Robotics
Compact design
Reliable robotics
Stainless steel - ideal for wet conditions
Profit minded features.
Wash Hand hooks up to your existing pressure washing system using hot or cold water and can be used with any chemical used by your washer.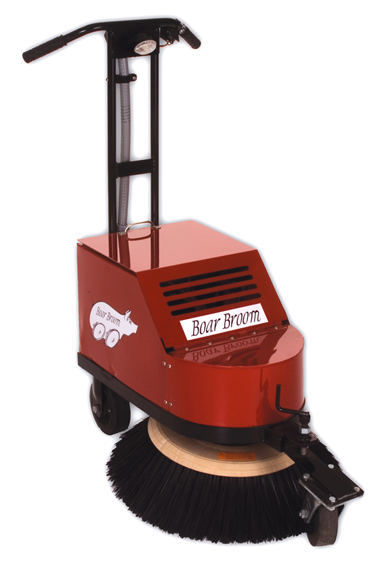 Boar Broom
A true walk-behind broom that cleans hog barn floors at a quicker pace, reducing mold and microtoxins, saving feed, and reducing stress on labor.
Robust industrial construction
Compact design
Sturdy build
Operates for hours between charges.
Includes 12V battery charger.
Profit minded features
By using the boar broom, you save money, time, and free-up labor for other critical tasks.
Boar Buzzard
Lift 2000 lbs. with almost no effort. 1 person can do the work of 3-4 people in less time. Your Boar Buzzard will never need a chiropractor
Mechanized power and productivity
12V 400016 winch. Bed raises and lowers for convenience. 4-wheel steering.
Reliable design
1 year warranty
Rechargeable battery for clean and efficient operating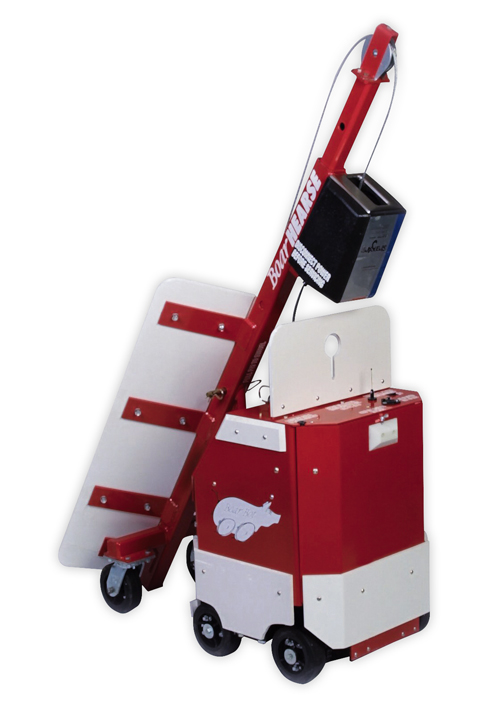 Boar Hearse
The Hearse is a tool you don't want to be without when trying to remove large hogs from any part of your barn. The Hearse can turn 90º to fit right into the crate for easy removal. Use the 12 volt winch to hoist the animal onto the Hearse and use the Boar Bot to drive the animal to your place of disposal. (Boar Bot and Boar Hearse sold separately)
Automated efficiency
Works in almost any hog barn or trailer
Rechargeable battery system
Set-up to work around obstacles
Comes with variable speed
Arm rotates a full 360°