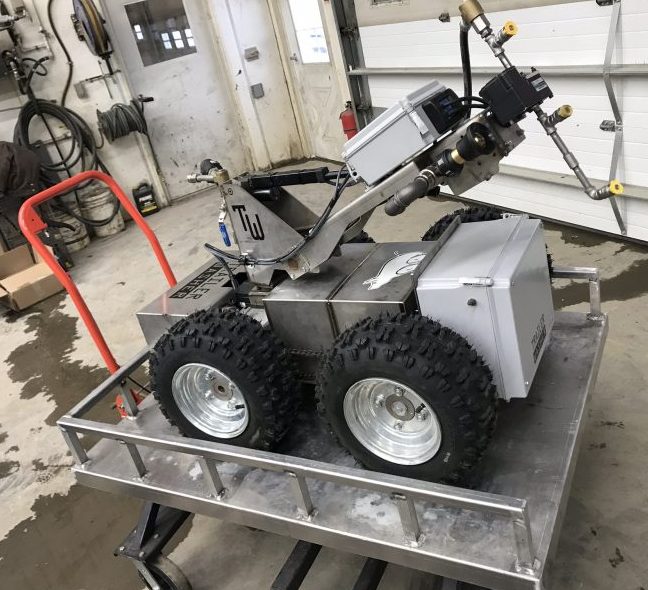 Trailer Washer
Under Development!
Let the new Trailer Washer (TW) do the dirty work! Until now, there has never been a remote control system to wash the inside of those dirty multi-deck livestock trailers. Reduce your employee turnover, with this 5 axis variable speed robotic arm washer.A 5 axis robotic arm does all the dirty work while a pair of variable speed 24 volt DC electric motors move the TW around. All done from a remote control, with the operator OUTSIDE the trailer!
Increase Efficiency
Designed to wash the inside of a multi-deck livestock trailer. Up to 4 decks 30 inches each creates a washing environment which is "hands and knees only."
Increased Control
A reliable 15 function remote control allows all the washing to be done with the operator
Additional Options
- Firehose
- Dozer
---
---
Making light work of your dirty work.